WeTheNorth market review: How good of a dark web market is that exactly? Is it product-rich? Is it secure? Does it accept the right Cryptocurrencies?
With markets getting seized, hacked, and exit-scamming by the day, the industry totally needs a new market to fill that void. Is WTN that market? That's what we're discussing throughout this piece.
Before you proceed though, do spend some time going through the disclaimer below:
Disclaimer
This WeTheNorth market review is solely and exclusively for educational purposes. Buying/selling/trading on dark web markets is illegal.
Using any link/graphic/text or any other content of this piece for any purpose, including buying/selling on the market isn't encouraged or supported. Doing so will 100% be your sole responsibility.
Using NordVPN (best VPN software) while reading or accessing darknet drug markets is best practice to create completely secure environment for yourself. 
WeTheNorth Market Introduction
It's one of the newest players in the industry. This is why you should tone your expectations accordingly.
The market is for Canada only!  Buying from, or selling outside Canada isn't allowed! That does limit it massively!
It's a bilingual market. Meaning, you can either use it in English, or French.  Everything is displayed in both languages. No manual translations are required.
Here's an insight into its best and worst features:-
What I loved:
Dual Cryptocurrencies accepted: BTC and XMR
Very diverse product portfolio
Cheap vendor fee: $30.00
Impressive security features: 2-FA/PIN
Dedicated forum
What I didn't like:
Now that you're acquainted, let's get started?
Registration Policy
Why this is important: Some markets do not require registration, others do. Some offer free registrations, other demand a signup fee, or at least an exclusive, hard-to-get invite. Some markets offer product-browsing even without registration, others don't.
Fortunately, WeTheNorth market is pretty considerate in this case. They do require registration, however, it's 100% free and open for all.
You do not pay a signup fee, and you do not need an invite. Absolutely anyone can register and start using the market.
Do note that any and all access is possible only after registrations. As for the registration itself, it's pretty anonymous: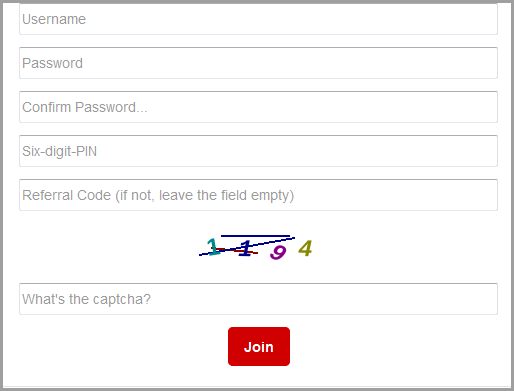 A user only needs to fill:
An username
A password
And a 6-digit PIN
None of this can be traced back to you as no personal information is demanded, don't you agree?
Verdict: I'd rate its registration policy a 5/5.
User Interface
Why this is important: I've seen ultra feature-rich markets which are very complex and hard to use. In this section, I'll discuss how easy or hard it is to use or understand WeTheNorth market.
This is what it looks like: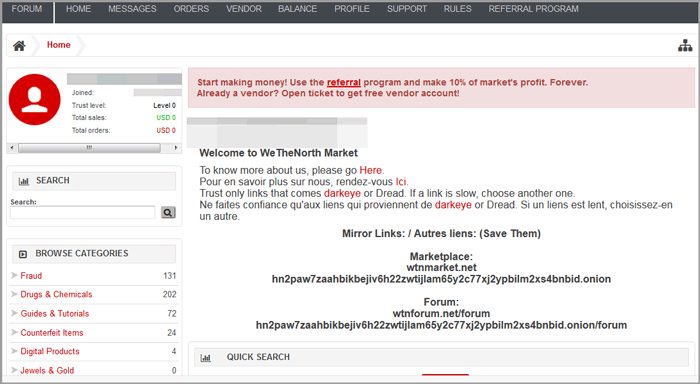 If you've ever used or seen Empire Market, you'd agree the WeTheNorth interface is identical. Not similar but completely identical.
In my opinion, that's a positive move. Instead of re-inventing the wheel and complicating things, this market is sticking to what most users already loved (till those guys exit-scammed) and are familiar with.
So, using the grey-bar on top, users can navigate to the different pages on the market. This includes messages, orders, profile, support etc.
The left-sidebar displays information about our own profiles. This includes total orders, total sales, trust level etc. Just below that are the product-categories.
The screenshot doesn't show this due to limited space, however, there's also a list of "Top Vendors" on the left-sidebar. This massively helps find trustworthy and established vendors directly.  Users do not have to go through individual vendor profiles checking their stats.
The rest of the screen is used to show featured listings.
My verdict: The interface is extremely easy to use and understand. Deserves a 5/5.
Product Variety and Stock
Why it's important: The most important aspect on a darknet market (or any market) is its "product stock and variety", isn't it? Without the right products, the market wouldn't see any customers.
WeTheNorth Market is obviously a darknet market. Like all darknet markets, it sells almost everything regardless of the product being legal or illegal.
Because the market is very new, it has less than 500 individual listings for now. Note that new products are added almost every day by vendors. As a result, the market will probably have a lot more products by the time you read this WeTheNorth market review.
Either way, even 500 I suppose is a good product-stock. When have you ever bought 500 items of anything and felt you needed more?
Here are the products available on WeTheNorth for now: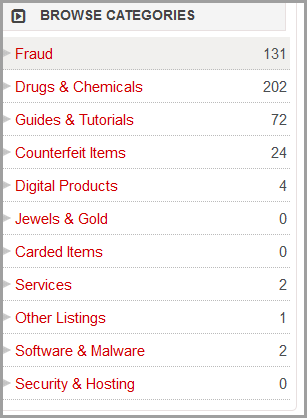 If you've any darknet market experience at all, you'd agree almost every market has maximum listings in its "drug" category. That's true for this market as well.
If I expand the "Drug and Chemicals" category, it shows me dozens of sub-categories. These include Ecstasy, Tobacco, Opioids, Prescriptions, Stimulants, and many others.
Similarly, its other primary categories include jewels & gold, carded items, services, software & malware, digital products, guides & tutorials, etc.
Every single one of these primary categories has its own sub-categories. This tells us that the product-diversity on WeTheNorth market is impressive.
The categorization also helps find the desired products faster.
My verdict: Its 500 listings and very well categorized product-categories are praise-worthy. I don't see a reason to not rate it a 5/5, do you?
Payment Policies and Accepted Cryptocurrencies
Why this is important: Your anonymity depends on the exact cryptocurrency accepted on these markets. Secondly, payment policies (deposit modes/ withdrawal policies etc.) define how secure your funds are against hackers and the market itself (exit-scams).
So, the market allows payments via:
There's no minimum deposit limit whatsoever (as long as you cover the transaction fee, obviously). The market requires 3 confirmations for deposits to be considered successful.
Those are the two crypto "elites" in my opinion. Bitcoin is the more traditional currency used on darknet markets, while Monero provides slightly better anonymity.
Now for the payment policies, unfortunately, the market isn't wallet-less! That's probably my only disappointment on this entire WeTheNorth market review!
That means, you can not pay for products directly from an external wallet. Rather, you must first deposit funds to the market wallet, and then pay for orders using these funds.
Now, the benefit to this is that you only have to make fewer input transaction to the market. Less footprint = less chances of being tracked.
On the flip side, this means your unused funds stay on the market. And after exit-scams from Empire and Alphabay, I'm sceptical to market wallets.
Obviously you can always deposit exact amounts required for your checkout. This will leave either no, or negligible amounts of funds in your wallet .
My verdict: I'd rate it a 4/5. The absence of a wallet-less mode is why it lost a star.
Withdrawal policies
Why this is important: So you understand the minimum withdrawal amounts, fee and other withdrawal requirements. Also because I've been locked out of markets using weird and shady withdrawal policies.
WeTheNorth does allow withdrawals (not all markets do!).  The withdrawal fee starts at 0.0004 BTC. It increases as the withdrawal amount increases.
Vending policies
Why this is important: Because WeTheNorth is a P2P market. The admins of the market do not sell items themselves. They allow other vendors to signup and list their products for sale.
Now, without doubt, WTN market has the cheapest vendor fee in the industry! It accepts vendors for a negligible vending fee of $30.00.
Now, from a vendor's perspective, this is amazing. But this WeTheNorth market is for both the buyers and the vendors, isn't it? From a buyer's perspective, a cheap vendor-fee may invite more scammers.
However, WTN obviously is aware of that. As a result, they've completely disabled Finalize-Early for now. Meaning, every vendor must use the market escrow and this minimizes if not completely eliminates scam deals.
My verdict: I'd rate it a 4/5 simply because the vendor fee is too cheap.
Security features
Why this is important: Darknet markets are targeted heavily by hackers and the law. A market with decent security features prevents your accounts and funds from being hacked.
WeTheNorth market displays a mnemonic code as soon as you sign up:

This helps recover account if and when you lose all other access.
Then, remember you were asked to set a 6-digit PIN during sign up? This PIN protects your funds. Imagine you lost your password and someone logged into your market account. They still can't withdraw your funds without this security PIN.
And finally, there's 2-factor authentication. This is the most standard darknet market security measure. It's implemented using PGP (obviously 2-FA via SMS isn't ideal, is it?)
If you enable this, you'll need to decrypt a PGP-signed message every time you login. The decrypted message will be required in addition to your password. This makes sure that even if your password is compromised, your account can't be hacked.
Dedicated Forum
The market features a dedicated forum as well. No new credentials required, you can use your market username/password combination to access the forum as well.
It has a "listing/reviews" to begin with. This is where you can check reviews for a vendor and his/her products.
Then there's a "discussion" section. Buyers/sellers and admin teams discuss about drugs, guides, fraud, OPSEC and other topics.
Clearnet URLs
WeTheNorth market is partially accessible on the clearnet as well. While it's completely functional on its clearnet mirror, I'd very strongly advise against using that for any and all purposes.
If and when you must access the market on the clearnet, make sure you do so over TOR and not your everyday browsers.
The clearnet URLs are:
wtnmarket.net- Market
wtnforum.net- Forum
WeTheNorth market review- Final verdict
So, is it the best dark web market in the industry? Let's be honest, it's not. But then, it's very new. I'm confident it'll add more products and features as time flies by.
For now, based on the features that are available, I'll say it's a pretty decent market, isn't it? It allows payments via 2 cryptocurrencies, has mandatory escrow for all trades, allows even the smallest withdrawals and offers 24X7 support.
Sure, it could work on its search-panel, and maybe add multisig transactions. But hey, even without that, it's functional and pretty impressive, isn't it?
So, all in all, I'd conclude this WeTheNorth market review on a positive note. More can be said only after it ages a bit.